ASHTANGA VINYASA YOGA What is Astanga Yoga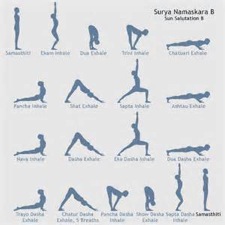 E` un tipo dinamico di hatha yoga, descritto per esteso in un documento antichissimo detto 'Yoga Corunta', che Sri. Krishnamacharya insieme al suo studente Pattabhi Joïs scoprirono nella  biblioteca dell'università di Calcutta e decifrarono. Nel testo c' erano 6 serie ognuna composta di circa 40 yoga asana (posizioni). Per ognuna di esse erano fornite informazioni dettagliate su come entrare ed uscire dalla posizione, come respirare, e così via.
Pattabhi Joïs ha fatto conoscere in occidente questo tipo di yoga. Come egli ha detto: "esso consiste per il 99% di pratica e per l'1% di teoria".
Perció l'unica maniera per scoprire se puó rappresentare qualcosa per te, é provare a praticarlo!
"Practice,
and all will come".
K.Pattabhi Jois
"Before enlightenment,
I was chopping wood
and carrying water.
After enlightenment,
I was chopping wood
and carrying water."
Zen saying